About us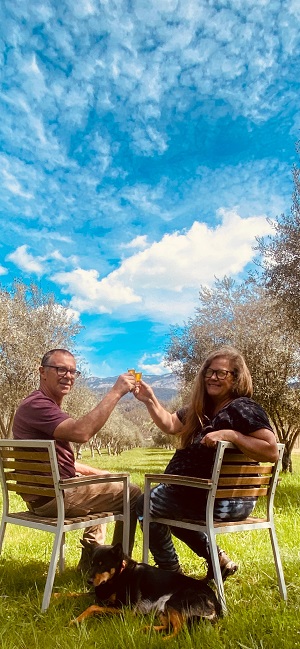 Jandra Olive Farm has been running for some years. As of June 2015 it is now owned by Sylvia and Ian Buchanan.
We sold up and moved here from Melbourne. We weren't looking for an olive farm, we were looking for somewhere nice to live. In fact, the olive trees were a deterrent...we had no idea what to do with them, and one paddock was heavily infested with blackberries. In the end the pluses outweighed our perceived negatives.
It appears that once again, our patron saint, St Seredipitous, has intervened and we have landed on our feet. I can recommend living on a small farm during a pandemic.
We have a long familiarity with the area...my wife's family camped at Mt Buffalo every summer when she was a child, and they moved to Bright 20 years ago. When we had our children we also spent summers camping with them at Mt Buffalo.
Now we live here all year round....!